9 Easy Tips
When you're putting your house on the market, preparation and presentation are two key ingredients to selling faster and for a better price. While there are many fast and easy ways you can make improvements to help the sale, many buyers are looking at homes online before deciding to see them in person. Staging a home for sale is a proven strategy to help your property sell more quickly and for more money.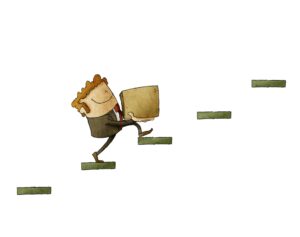 By staging your home, you make it stand out in today's competitive marketplace, showcase its potential, make it seem more spacious, and give buyers the confidence to make an offer. A small investment can reward you tenfold when your home sells. Follow these 9 easy tips for staging your home for a quick sale and get proactive about selling your home!
Before It Goes on the Market
Neutralize the Decor– Now is not the time to jazz up your home with bold and bright colours, but that doesn't mean everything has to be sterile white either. Many buyers have a hard time seeing past changeable details like bright colours and outdated decor. That's why it's a good idea to neutralize everything and accent it with some subtle pops of colour. This will allow buyers to imagine their own decor in the home, which helps them feel attached to the property so they are motivated to put in an offer. Rich mid-tone neutrals like warm whites, mocha or "greige" help create a sophisticated backdrop that ensures everything looks more pulled together.
Boost Curb Appeal– We know you've probably heard this a hundred times, and that is for good reason. Many people thinking of touring your home will do a quick drive-by ahead of time. Often deciding on the spot if they will even take a look inside. Make sure your home draws them in by mowing the lawn, hanging easy to read house numbers, power washing the siding and walkways and touching up any areas that could use some fresh paint. If you're showing your home in the winter, ensure the driveway and walkways are clear of snow.
Remove Personal Items– Although you've gone to great lengths to personalize your space, you are now trying to sell it. You want potential buyers to be able to envision their lives and their things inside your house. Personal items like family photos and children's artwork remind buyers that they are walking through a stranger's home. This can be uncomfortable for some people and affects how they feel about the home causing them to rush through your home and leave. Don't have anywhere to keep things out of sight? Try utilizing offsite storage or a nice relative's garage temporarily, it will be well worth the inconvenience.
Give Every Room a Purpose– Most buyers are feeling their most imaginative or creative when they're out touring homes. So you need to provide them with a clear use for each room in your home. If you have a room that's simply been serving as a storage space give the space clear intent and furnish it to appear as a home office or a guest bedroom. Don't leave buyers guessing, this is one place they won't fill in the blanks.
If It's Broken, Fix It– Have a hole in the wall or a broken doorknob? Fix it! This includes replacing burnt out light bulbs. You have to make all the necessary improvements before you put your home on the market. The goal of staging your home is to highlight all of its best features while also eliminating any possible rejections a buyer could present. You also don't want to give the buyer any reason to give you a low offer or even completely disregard your listing.
Deep Clean and Declutter– We're not saying you have to KonMari your entire home but this is one step you certainly don't want to skip. Thinning out the items on surfaces, floors, cupboards and closets can help visually expand areas around the home and equals to more space in the eyes of potential buyers. Deep cleaning is also a must, you want every surface to sparkle. You may want to hire a professional to do the really tough stuff, especially if you have a large house. Even if you clean your home regularly, home buyers will be looking at everything and even the smallest details, so things like a dusty bathroom fan on baseboard will leave people feeling unsure.
After It Goes on the Market
Put Toiletries Away– While having a few personal items like a plush bathrobe hanging on a decorative hook can help buyers envision the lifestyle they are looking for they don't necessarily need to know which brand of toothpaste you use. After you use them, always put your toiletries away. These things read as clutter to buyers and remind them that they are walking through a stranger's home, which breaks their focus on the home itself.
Keep Out the Clutter– Stay on top of the clutter hotspots that naturally accumulate in any home. Be sure to put back anything in its proper place before a showing. Being diligent about clutter while your house is on the market will help it sell faster. With that said this is also a good time to add in small details to help your home looked lived in but not cluttered. Think vases with cut flowers or a basket of fresh produce on the kitchen counter.
Clean Everyday– Once you've deep cleaned your home, keep it maintained every day while your home is on the market so it's ready for a showing at any time. Since you've already done the deep clean a quick 15 minute tidy each day should be sufficient to keep your home presentable. If you have pets you'll want to make sure to keep pet odours at bay too. Be sure to tuck away any extra-loved pet toys and dog beds are when tours are scheduled.
By following these home staging tips you'll help your real estate agent create beautiful staged listing photos that boost your home's virtual appeal and get serious buyers through the door.
The team at Elite Home Real Estate have decades of combined experience in Calgary and can answer any questions you have about listing your property. Get in touch with us – we know our stuff and are always happy to help.