McKenzie Lake – Activities
There's no shortage of activities to partake in when you buy a McKenzie Lake home.
The charming southeast Calgary community was originally built in 1982 and boasts a wide variety of family-friendly activities to enjoy both indoor and outdoor, regardless of the season.
Modelled after Lake Bonavista's popular 'lake community' project, McKenzie Lake is known for its highly coveted island of homes that each have a waterfront location at the core of the community. The activities available to enjoy in the community is as diverse as the McKenzie Lake real estate options.
While the lake a signature feature of this community, that's not all the area has to offer when you buy a McKenzie Lake home. When choose to live in this community, you are immediately connected to a multitude of greenspace options with ample amenities and entertainment to choose from as well as quick access to weekend getaways to the mountains.
Here is a snapshot of some of the activities the McKenzie Lake area has to offer.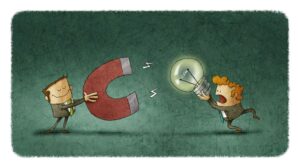 MCKENZIE LAKE AND MCKENZIE LAKE COMMUNITY ASSOCIATION
Let's start with one of the most desirable aspects of living in this popular community. The 43-acre lake is combined with an 18-acre park and both are run by the McKenzie Lake Residents Association with a wide variety of programs available to residents. With a litany of programs offered to those who buy McKenzie Lake real estate, there is no shortage of community-based youth baseball, soccer and hockey programs, dance classes, martial arts, exercise classes, church groups and more offered to residents. Pre-school and after-school programs are also offered.
The McKenzie Lake Residents Association is a non-profit organization that works year-round to provide a wide array of recreational services, programs and facilities for its members and their guests. In addition to the lake, members have access to tennis courts, basketball courts, a beach volleyball area and a toboggan hill. Whether it's spring, summer, fall or winter, there is no shortage of activities available year-round. In fact, the community's outdoor skating rink is quite popular during winter months.
The lake is maintained by the community association and acts as a gathering space for community events and family-fun activities including fishing in the summer and skating in the winter. Find out more about McKenzie Lake lifestyle here.
MCKENZIE LAKE SHOPPING AND ENTERTAINMENT
There is no shortage of shopping, entertainment and amenities nearby when you buy a McKenzie Lake home for sale. The community is served by the McKenzie Towne shopping area as well as the bustling South Trail Crossing commercial district to the north along 130 Ave. S.E. Residents can also access the shopping centres located along Macleod Trail via Stoney Trail, only a few minutes away. Shawnessy has everything you could possibly need and more from restaurants and fast food joints to retail stores and a multitude of services available.
Want to catch a movie? No longer do you have to drive back towards downtown as Seton has its very own Cineplex movie theatre now where the popcorn is fresh, and the seats are comfortable. If you prefer, there is another movie theatre located in Shawnessy as well.
Feeling energetic? Check out Brookfield Residential YMCA at Seton, which is a 330,000 square foot facility in the heart of the community. The centre provides a blend of leisure, sports, arts, cultural and recreational amenities for individuals and families.
Amenities available include the fitness area, gym, library, art studios, theatre, daycare, multipurpose/community rooms, two arenas and competition and recreational pool areas. The ​​Seton recreation facility also includes a full-service regional library branch of over 23,000 square feet.
CONNECTING WITH NATURE
When choosing to buy a home in McKenzie Lake, you're choosing a community that boasts great access to outdoor recreation and greenspaces. McKenzie Lake is conveniently located near Stoney Trail and in just 30 minutes, residents of this community can be connected to Bragg Creek enjoying nature the way it was intended. That's just one example. If you're eager to head to southern Alberta, Black Diamond, High River and Turner Valley make great options for a day trip or sightseeing and they are just a short drive away.
McKenzie Lake is also connected to Calgary's interconnected bike path network and Fish Creek Provincial Park is also just minutes away. Fish Creek Park is one of the city's most popular and enjoyed greenspaces and makes the perfect location for an all-day bike ride, a walk with the dogs, an evening run and so much more. With Fish Creek Park practically in your backyard, there will be no shortage of opportunities to connect with nature. Those feeling extra adventurous can take a journey along the bike path up to the Bow River and enjoy the parks along the way.
If you're looking to buy a home in McKenzie Lake, our experienced and knowledgeable real estate professionals are excited to share every detail with you if you're ready to learn more about this fantastic southeast community. Talk to one of our Calgary real estate experts today to find out more about McKenzie Lake homes for sale!