About Us

We are a Calgary based property management company with 50 plus years of combined property management experience. Elite Property Management has managed all types of properties throughout the Calgary and surrounding areas over the last three decades. We use the latest software technology to streamline the collection and distribution of monthly rents. At Elite Property Management we handle everything starting with the move in, the move out and everything in between.

Why Choose Elite Property Management?

This is a great question, and it really comes down to what you are looking for with a property partner. Yes, I did say property partner and not management company for a reason. This may fall under the same umbrella but essentially you are looking for the right partnership to help protect your investment. With over three decades of personal management experience you can rely on us and our expertise to give you solid advice and point you in the right direction every time.

Our Competitive Fees

Like the old sayings go....." if it seems too good to be true it probably is " and " you get what you pay for ". Always make sure you are getting good value for your dollar. We pride ourselves by offering great property management advice along with great service at a competitive monthly rate. Our fees cover the advertising of your property, reviewing applications and all walk-throughs.

The Elite Goal

Our goal is very simple; continue to create great relationships with our property owners and the tenants that we place. We pride ourselves on being open and honest with all aspects of property management and strive to help as many owners as possible to have investment property success. Are you our next client? Fill out our property form, give us a call or email us; we would love to chat with you.
Contact Us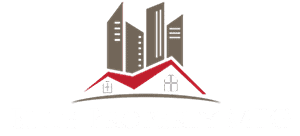 Royal Lepage Solutions
Calgary, AB T2X 1J6