Mahogany's Top Dining Choices: 5 Great Restaurants to Try
Life in Mahogany has a lot to offer including plenty of great dining options. You can find everything from top brunch hot spots to an elegant and luxurious steak house overlooking the lake. Having all of these restaurant options nearby means that there's no need to head all the way downtown for date night or brunch with the family, you can simply enjoy what is already in your own backyard. Why not check out some Mahogany Homes for Sale while you are in the neighborhood.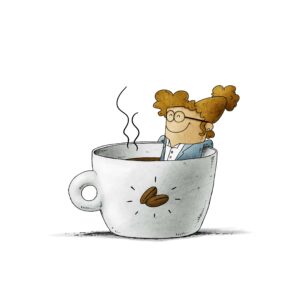 The Bro'Kin Yolk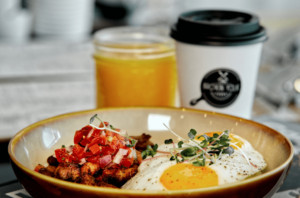 Started by brothers Jeff and Gil Carlos in 2015, The Bro'Kin Yolk is bringing brunch to the burbs with locations in Mahogany, Signal Hill and Creekside. The Bro'Kin Yoke Mahogany offers an extensive menu of both classic and creative breakfast dishes and is the brunch spot in Mahogany, so if you're planning visiting make sure you call ahead to get on the wait list. Some of the top menu items include the chicken and waffles, truffle ham and wild mushroom breakfast poutine, the short rib hash and of course the classic farmers' breakfast. The Bro'Kin Yolk also has gluten-free, vegetarian and vegan options as well as a good selection of kids meals for the littles. What a great place to live and check out some Mahogany Homes for Sale while you are in the neighbourhood.
Chairman's Steakhouse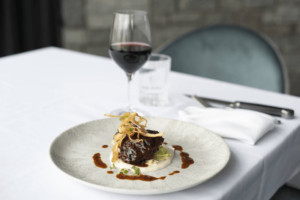 While Mahogany might not seem like the most obvious spot for a high-end steak house Jay Westman, the developer behind Mahogany's Westman Village, figured that if he built it, the steak lovers would follow. A modern and luxurious take on the classic steakhouse, Chairman's is a tribute to an iconic era, the glitz and glamour of Old Hollywood and you can help but feel it while dining on selections like truffle deviled eggs with caviar, tiger-prawn cocktails, oysters Rockefeller and, of course, Prime steaks cooked to order. Of course, fancy food calls for fancy drinks. Chairman's wine cellar boasts 4,000 bottles (plus another 1,000 on racks outside the cellar) at varying price points, as well as a list of old-timey cocktails and well-curated Scotches and other spirits.
Bow Tie Pizza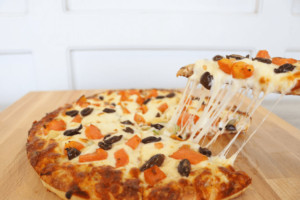 If you're looking for something a little more casual then look no further than Bow Tie Pizza Mahogany. Started by three friends, Dustin Blaine, Paul Hebert and Yanie Kosmas, looking to share their love for great food and great customer experience, this pan-style pizza joint is not your run of the mill take-out pizza. Bow Tie Pizza puts thought into every element of their pizza with nearly every ingredient made, cooked, or sliced in house every day. Each aspect of the pizza complements the others so that nothing overpowers or is hidden. Looking for suggestions for your first order? Try the Beard of Zeus, The Mother of Dragons or the donair. They also have vegetarian offerings and a gluten-friendly crust available. Ever wanted to live near here and see some Mahogany Homes for Sale?
Pho Hoan Pasteur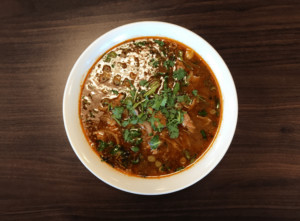 We don't want to go so far as to say it's the best Pho in Calgary because we know those are fighting words, but if you are looking for the best Pho in Mahogany then Pho Hoan Pasteur is for you. Pho Hoan Pasteur is a fusion noodle house that has been serving quality, authentic Vietnamese fare since 2005 with locations in both Calgary and Edmonton. Their Calgary locations include Quarry Park, Royal Oak, Sage Hill and Mahogany Plaza. With an extensive menu, there are plenty of options for everyone whether you order your favourite item every time or you like to try something different every visit. Some of the bestsellers include the Pho Sate, Pho Dac Biet and the Bun Bi Tom Nem Nuong Cha Gio.
Diner Deluxe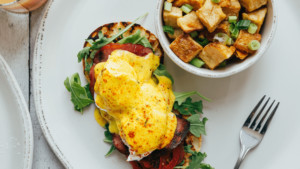 With three unique locations in Calgary, Diner Deluxe focuses on humble, simple service and using local and sustainable ingredients in every dish. Winner of Avenue Magazine's Best of Calgary three years in a row and the Calgary Herald Reader's Poll in 2018 and 2019, Diner Deluxe is sure to please just about anyone. Some of the more popular brunch options include the five different types of eggs benedict and the huevos rancheros. Diner Deluxe Mahogany also offers gluten-free substitutions and has great options for kids.
These are only a small selection of all the great dining options available in Mahogany. This master-planned community is one of the fastest-growing, most desirable, and most popular new areas in Calgary and its urban village is bringing the best element of the inner-city to Calgary's southeast while still maintaining a friendly and relaxed atmosphere. All the fine agents here at Elite Home Real Estate hope you'll take the time to go out and enjoy at least one of the great restaurants listed here – we know you'll be glad you did!
Looking for a home in one of Calgary's southeast communities and want to see some Mahogany Homes for Sale? Then get in touch with us to get the full scoop on what each of these great communities has to offer! Our decades of combined experience can help you find the perfect neighbourhood to call home, and we're always happy to be of service.