Fitness/Moving in Mahogany
Staying healthy and active shouldn't have to be another stressful item on your to-do list that requires you to drive you or your family halfway across town. It should be something that you can easily fit into your routine and maybe even be fun!
One of the best parts of life in Mahogany is that when it comes to different ways to keep active, there's no shortage of options. At some point in your life, you've probably experienced a lousy fitness fit, whether it was the class, the distance or you didn't have the right gear. It just didn't work. With all the choices in Mahogany, we're confident you'll find the one that's just right.
So whether you're new to the area, thinking about buying a home or just looking for something new, we've put together a list of great places you can break a sweat in Mahogany. All without having to leave the neighbourhood!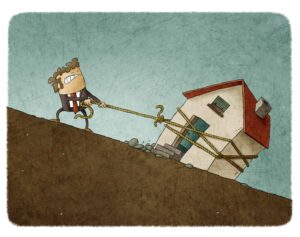 CORE Spin Club Mahogany
Located in the Mahogany Village Market, CORE Spin Club is run by a husband and wife team with over 20 years in the fitness training industry and a passion for creating a supportive, fit and healthy community. With a combination of spin, HIIT, barre and yoga classes that are both challenging and fun, you're bound to find the right one for you. CORE Spin Club's HIIT classes include the one of a kind SkillMill, a treadmill powered by you, not a motor. Combine this with the full circuit functional training, and you're bound to leave the studio sweaty, smiling, and feeling muscles you didn't know you had! Are you interested in Mahogany as a place to live and want to see some homes in Mahogany?
MODE Fitness Studio
If your looking for a fitness studio that offers lively and engaging but never intimidating classes, then MODE Fitness Studio might be just what you're looking for. Located in the Mahogany Village Centre, MODE Fitness offers spin, yoga and barre classes. New members can sign up for one month unlimited at a discounted rate so you can try each type of class to find the right "mode". Membership also includes shoe, mat and towel rental, so if you don't have the right gear, they have you covered. For even more incentive, MODE also offers special member pricing for residents of Mahogany's Westman Village. For anyone who needs every ounce of motivation, there is even heated underground parking available so you have absolutely no excuse not to go.
Mahogany Beach Club
If boutique fitness studios aren't really your thing, and you like to keep things simple, look no further than the Mahogany Beach Club. The club is located right in the middle of the Mahogany, so no matter what area you're in, you'll be so close you can walk, bike or even longboard over. The Mahogany Beach Club is available for all members of the Mahogany homeowners association. It has a wide range of activities and equipment. From weekly classes to gym equipment to recreational sports for the kids or the whole family.
All weekly classes take place in the Main Beach Club or West Beach. All instructors are well-trained and certified in their specialty. All of the programs offered by the Mahogany Beach Club offer a no-pressure environment so you can feel safe returning to your favourite class or trying one out for the first time.
If all you really want to do is to play a little shinny with friends or family, you can pop over to the Mahogany homeowners association outdoor rink for a bit of hockey or a fun family skate. The outdoor rink is located right beside the Mahogany Beach Club for easy access. There are many great homes for sale in Mahogany that could put you right into this great community!
Black Belt Jung's Taekwondo
Black Belt Jung's Taekwondo offers martial arts classes for all ages and is perfect for those looking for something with a little more edge or an activity the whole family can do. It even has classes you can do as a family. Master Jung's Taekwondo is also excellent for anyone with a busy schedule. They offer flexible class times that accommodate any schedule, which means you don't have to commit to attending the same class on the same day and time each week.
With over 25 years of Taekwondo experience, Master Jung's Taekwondo will help every student get the most out of each and every class. Taekwondo is great for improving flexibility, strength and endurance, all while having fun and learning valuable life skills that will carry over to other aspects of your life.
Oxygen Yoga and Fitness
Maybe all that sounds a little too high energy or hectic, when what you really want to do is get in some movement while finding a sense of calm. Oxygen Yoga and Fitness offers a mix of 60-minute yoga and fusion fitness classes. So while you can have the option of an intense cardio or core workout, you can also balance it with deep breathing and relaxation. Classes at Oxygen Yoga and Fitness allow you to step outside of your daily chaos and into a heated, darkened candle-lit studio so you can focus on you. Oxygen Yoga and Fitness uses state of the art FAR Infrared technology to help heat you up from the inside out and allowing the air in the room to remain warm but comfortable. At the same time, they pump-in and circulate fresh oxygen, so you to breathe comfortably all through your class.
If all else fails and classes, studios and gyms aren't your thing, a daily walk around the beautiful Mahogany lake is sure to wash away the stress of any day. Leaving you refreshed and recharged and ready to take it all on again tomorrow.
So if you're ready to get moving in this beautiful and vibrant lakeside community of Mahogany, contact us to find your dream home in Mahogany that fits your lifestyle.
We're here to help YOU!