Calgary Condos: Getting a Big Bang for Your Bucks
Condos in Calgary have an undeniable appeal for a lot of homebuyers. In addition to being a more affordable option than Calgary's detached single-family dwellings and even townhouses, they also offer buyers a pretty low-maintenance lifestyle.
Imagine living in a community where weeding gardens, cutting grass, shoveling snow, and property repairs and maintenance are all taken care of for you… That's condo life.
But what about a tangible ROI for your investment? Would a condo offer a similarly strong ROI as a house or townhouse?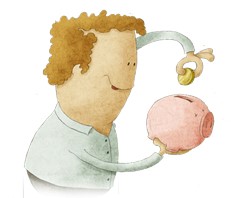 Both are good questions. Read on to find out their answers.
Property Assessments and Assessing Your Property Options
If you're looking into buying a condo in Calgary then you've likely heard about Calgary's condo assessment values dropping this year. But what does this mean in terms of a long-term return on investment? Is it worth it, or should you reconsider purchasing a Calgary condo?
Getting the Bang for that Buck
If there's one thing the smart agents here at Elite Home Real Estate know about, it's ROIs on real estate investments!
Some of these costs were unique to rental properties, but some were applicable to an ROI on any type of real estate investment – such as understanding and being prepared for the on-going costs of property ownership. These on-going costs are obviously a key consideration when calculating a property's ROI, whether you choose the "Cost" or the "Out-of-Pocket" method of calculating this.
Luckily, with condos the on-going costs of ownership are typically much less than those of a house or townhouse. After all, it's the condo board that pays for the building's repairs and maintenance!
But like we discussed in our last blog post, there are some condo buildings in Calgary which were built during our last big boom that are now in need of serious upgrades and repairs. As a result, condo owners in these buildings are starting to feel the pinch as the special assessments roll out.
Calculating ROI for a Condo:
There are two ways of calculating a condo's ROI: The "Cost Method" and the "Out-of-Pocket Method".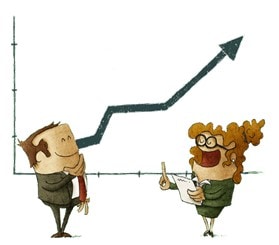 Here's a very brief run-down of what both of these looks like:
Cost Method: Divide the equity of the property by all its costs, which involves calculating your "equity position". So if you buy a condo for $100,000 (we know, not realistic in Calgary's market, but let's just imagine here) and spend $50,000 upgrading, then the property's new value will be higher. Let's say for this example the new value comes to $200,000.
With the Cost Method, you would calculate it like so:
Equity position is calculated as:
(200,000 – [100,000 + 50,000])
Then divide this equity position by all costs related to the purchase, upgrades, etc.:
50,000 ÷ 150,000 = .33, or 33%
Out-of-Pocket Method: The preferred ROI calculation of almost every realtor, this method involves the money you actually spent yourself (in other words, the money that has come "out of your pocket"). It still involves calculating your equity position, but a bit differently.
So let's say you got a mortgage and used a down payment of $20,000. Your "out-of-pocket" expense would then $20,000 plus the $50,000 for upgrades, making your total out-of-pocket expense $70,000.
Equity position calculation:
(200,000 – [20,000 + 50,000])
"Out-of-Pocket Method" ROI calculation:
130,000 ÷ 200,000 = .65, or 65%
For more on calculating the ROI on a real estate investment, Investopedia has a good article on the topic.
How This Translates to Today's Calgary Condo Market:
Simply put, the lower property assessments we mentioned earlier are not as "doom and gloom" as the media sometimes makes them out to be… In fact, for a buyer, it's not bad at all.
Keeping in mind the above methods of calculating ROI and the lower condo assessments that came out this year – in combination with the growth forecasts for Calgary in the coming years – we can easily speculate that now could very well be a pretty good time to buy a condo in Calgary!
Why? Because as property value assessments for condos going down this year, so too go condo prices – which is good news for homebuyers since it makes for a "buyers' market."
However, this all depends on your long-term intentions. If you're thinking of buying a condo only to turn around and sell in within the next few years then your ROI will understandably not be as impressive. But if you're looking to buy a condo with the intention of holding onto it for several years then your ROI would understandably be much better.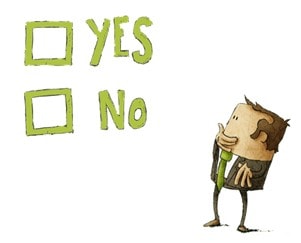 Condo Considerations
Our last post listed 4 big considerations for first-time condo buyers, so we won't go back into them here. But we will mention that there are some areas in Calgary where buying a condo is anticipated to be a stronger investment, both now and in the next few years.
The reasons for this include considerations as simple as supply & demand, as well as community development and effective revitalization initiatives.
According to Calgary property assessor Harvey Fairfield, communities such as Scarboro/Sunalta West, Rosedale, Roxboro, Mount Pleasant, West Hillhurst, and Rosscarrock are projected to show value increases of around 8% for 2018.
These are all communities that have a strong balance in terms of types of residential dwellings, urban revitalization initiatives, infrastructure upgrades, and nearby amenities.
Furthermore, unlike many areas in the downtown core, west end, and Beltline, the above named communities don't already have a glut of condos that are even now being added to with continued condo developments.
Does this mean you shouldn't buy a condo downtown, in the Beltline, or in Calgary's west end? Not at all! But in terms of ROI and property value, there are communities that inevitably fare better right now than others.
But ROI is one of many, many things to consider when buying a condo in Calgary. Other critical considerations include your own lifestyle, community accessibility, community population density, nearby amenities, affordability, and a vast plethora of other things that time, space, and readability prevent us from getting into here!
Looking for some more information about condo buying in Calgary? Then we're your agents! We have helped client buy and sell more condos than you can imagine, so you can be confident that we know what we're talking about.
Feel free to contact us with any questions you might have – we're always happy to help!