South Calgary day trips
Living in south Calgary is pretty fantastic.
Great views, convenient location, a diverse range of south Calgary homes for sale and loads of greenspace and parks at your fingertips.
But when you buy south Calgary real estate, you're also setting yourself up future day trip adventures south of Calgary and all you need is a tank of gas.
South Calgary communities such as McKenzie Towne, Seton, New Brighton, Mahogany and Shawnessy are just a few examples of great south communities just a short drive away from hidden gems south of Calgary including High River, Black Diamond and more.
Here are five of our favourite short day trips to keep in mind when you buy a south Calgary home for sale.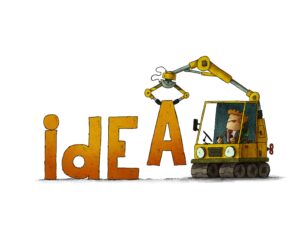 Aspen Crossing/Mossleigh – About one hour southeast of Calgary
Aspen Crossing, located in the small hamlet of Mossleigh Alberta, is just one hour southeast of Calgary in located in a portion of the Canadian Badlands. Mossleigh itself is a small town that is loaded with a variety of photography options if you're into that kind of thing. Besides the small-town, abandoned farmhouse feeling, the sprawling prairie landscape makes for great photos and a history lesson in Alberta's grain industry. The true gem of this area though, is Aspen Crossing, is home to an authentic 1887 Pullman dining car that now operates from April to December with a variety of events such as escape rooms, haunted train tours, brunches, dinner theatre and more. These train excursions are a great way to spend three hours doing something unique in one of the prettiest landscapes this area has to offer. You won't want to forget your camera at home for this adventure. Tip: At night you might be able to get a peek at the Northern lights if you time your visit right.
Bar U Ranch National Historic Site in Longview, Alberta – One hour south of Calgary
Now a historic site, this stunningly preserved ranch in the rolling foothills was one of Canada's principal ranching operations for over 70 years. Deep-rooted in Alberta's ranching past, this day trip adventure is loaded with history and beauty. The facility hosts reenactments and tours to give visitors a glimpse into the province's history in ranching. The Bar U Ranch National Historic Site sprawls over 148 hectares and is accessed by horse-drawn wagon or on foot. Enjoy the drive along Cowboy Trail for an added bonus!
Turner Valley – Black Diamond – About 35 minutes south of Calgary – five minutes apart
We would be amiss not to mention both of these beautiful towns together as they often go hand-in-hand for any day trip south of Calgary. Considered a gateway to Kananaskis Country, the towns of Black Diamond and Turner Valley are located on The Cowboy Trail and are immersed in western culture. Surrounded by beauty, greenspace, mountains and more, there is no shortage of recreational opportunities for visitors to enjoy. The towns themselves also offer a selection of quaint and unique stores and restaurants you want to make sure you visit on your trip. Bonus: Check out the paved pathway connecting Turner Valley to Black Diamond called the Friendship Trail, which is an easy and accessible stroll connecting the two towns together.
The Saskatoon Farm/Granary Road – 20 mins south of Calgary or less
When you buy a south Calgary home for sale, you literally find yourself less than 20 minutes away from the popular Granary Road Market and the Saskatoon Farm. Both offer year-round market style activities, but winter and Christmas are even more special. Saskatoon Market offers Saskatoon bushes, fruit trees, shrubs, berries, and perennials in the summer and a popular Christmas market in the winter. Granary Road is a farmers market style featuring local vendors, food, activities and more. Do yourself a favour and visit both when you have time for an adventure.
Waterton Lakes National Park – 2.5 hours south of Calgary
Sure, this day trip might be better if you can make it an overnighter but Waterton is popular with visitors from all over Alberta and beyond. With views of the prairies to the east and the Canadian Rockies to the west, Waterton Lakes National Park has stunning views in every direction. Sharing its border with the United States to the south and British Columbia to the west, Waterton Lakes National Park is a scenic two-and-a-half-hour drive from Calgary. Photograph opportunities pave the way along your drive to and from, and there is so much to do that you will need two days to do it properly. This town is open year-round, and the winter experience is almost as beautiful as the summer experience.
Our experienced and knowledgeable real estate professionals are excited to share every detail with you if you're ready to learn more about south Calgary real estate for sale. Talk to one of our Calgary real estate experts today to find out more about South Calgary homes for sale.