How to Make Money in Calgary Buyer's Market
Calgary real estate finds itself in a buyer's market. Calgarians looking to take advantage of the buyer's market by getting valuable property at a discount would be well advised to do one thing: follow the money. When there is a downturn in the market, investment tends to move towards real estate that is stable and likely to have long term value. So, where you see increasing investment after a recession, you are likely to find long term value. The trick is to buy in the right market before it gets saturated. Easier said than done. This article will help you get started by digging through the data to find where money is being invested right now and follow the money to the top buying hot spots.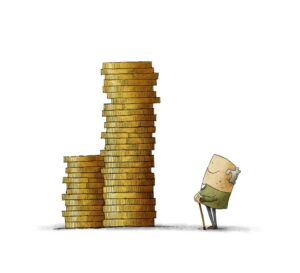 This isn't guesswork. The data we are using is pulled straight from the City of Calgary database on construction permits going back to 2010. We added some qualifiers to what data was used in this article in order to ensure we are comparing apples to apples. The three qualifiers we put in place for inclusion were:
Permit application was for construction over $100,000
Permit application was for residential single construction permit
The application was made in an established neighbourhood
The results show pockets of communities that are picking up steam while most communities saw significant drop-offs. Included in the results are the lowest price point of entry a buyer could expect for each type of property (apartment, attached, detached) in each community, as well as the pre and post-recession average investment. The cut off is 2014, as 2015 was the year of Calgary's recession.
The Bow Trail Corridor
The data shows that this is the hottest pocket of investment in the city right now, and for good reason. The location has exceptional connectivity to major routes, transit, amenities, and schools. Commutes downtown from any of these neighbourhoods will rarely go over 20 minutes, even with traffic. Large lots and a quiet lifestyle offer the work-life balance that many are seeking for their families.
Shaganappi
Shaganappi is looking to be the new Killarney: it's seen its investment go up every year since 2014, with 2018 not seeing a single application below $300,000 – all of them yet to be completed and their value added to the market. This was a strong investment market before the recession and this has only ramped up since then. Shaganappi's really got in all in terms of connectivity (road, transit, & bike infrastructure), access to amenities/recreation, schools, and safety – all markers of stable long term value.

Rosscarrock
Rosscarrock is the other hot market in the Bow Trail Corridor, benefiting from many of the same qualities as Shaganappi. Its overall investment is not as strong due to being less connected to city center, but the floor to get in the market is lower here with a larger stock of homes all built in the 60's and 70's on large lots. If Shaganappi is out of reach, Rosscarrock should be where you're looking next.

Patterson
Investment in Patterson is skyrocketing, even if it's spread out among a large housing stock. The level of investment has been quite high, double that of nearby Rosscarrock. The drawback here is that the floor to get in the market is higher, but there are excellent options if you're willing to forego a single family detached home. Even if you don't, you're going to get a good deal long term.

Wildwood
There's no doubt Wildwood is still a hot market, but it's cooling off. The high level of investment continues, however there are signs of saturation starting to appear. This coupled with a relatively small housing stock will likely put Wildwood out of reach shortly. However, there are still a couple homes available for under $500,000, you might want to move on them fast.

Reservoir
The communities of Lakeview and North Glenmore have shown strong growth since 2014. Both have seen increases in investment above 50%. What's the main driver? The impending completion of the Tsuu T'ina Trail. This major infrastructure upgrade will cut travel times between these communities and SW Calgary substantially – not to mention improving connections to the NW. This will add a significant and permanent value boost that will be realized immediately.
It's not just residential developers, major commercial development is coming from the Tsuu T'ina reserve and confidence about this stretch of land is rapidly growing.
There is a lot to like about the future of these communities. The main drawback is the high pricing floor to get in. Neither community has detached homes available for under $500,000 – but there is a smattering of attached row houses and condos to choose from.
Access to the Glenmore Reservoir makes this spot a favorite for the outdoorsy types, while the charm of the Heritage Park steam engine adds a truly unique vibe. There's not much to separate these two communities – both are in same place with the same access. However, Lakeview is the cheaper option right now.


Albert Park
If you're looking off the radar, Alberta Park is an inner city community in NE Calgary that should be catching your attention.
Albert Park is a great option if you have a restricted price range and want to get in during this buyer's market. There are some incredible deals here, with the potential for strong upwards trajectory. This is evidenced by the big developers have been putting money into this overlooked community for a while, with mid-scale condo complexes currently in the works.
Albert Park's proximity to downtown puts your commute at the 15 minute mark, with alternative options in transit and cycling. Connections to major routes are good too at the nexus of Deerfoot Trail and Memorial.
Cheap houses on big lots that are primed for upgrading or replacing. Furthermore, since the recession, construction has only ratcheted up as well with overall permit applications increasing 33%, comparing 2010 – 2014 with 2015 – 2018 (more applications in a shorter time frame).

Bowness
For those 'in the know' in Calgary, this one comes as no surprise.
Bowness has long been a unique community full of character that is resilient in maintaining its identity against the encroaching Calgary area. Life here truly feels like a town unto itself. It's no surprise then that this resilient, eclectic community is holding strong – its investment levels barely changed after 2014, only modestly increasing by 13% by average dollars spent.
The price floor to get in here is equally modest, with detached homes running at $299,000. You might not find as a high of a ceiling in terms of value, but buying here is a very safe bet. The mixture of housing available also leaves something for everyone.
Not to mention, Bowness Park is an absolute gem among Calgary's parks.

Crowchild Corridor
Bringing up the rear are the two large communities lying along Crowchild Trail near the University of Calgary – Brentwood and Dalhousie.
These communities have seen only moderate investment above $100,000 since 2014, but in the current market that is a good sign. There are large homes here built in the 70's on even larger lots to match, making this a popular family spot. Proximity to the University seems to be driving a lot of this investment, as most of it has been put into upgrading basement suites.
It's "unlikely" the University is going to be moved anywhere (read: impossible), so these communities should hold their value as income properties through up and down markets.
They're also just nice places to live with excellent access to major routes, LRT stations, and all the amenities you need for life's necessities… Having Nose Hill Park for a backyard isn't too shabby either!


Cross Neighbourhood Comparison