McKenzie Towne Amenities
McKenzie Towne is a master planned community that is just over a decade old. It offers a variety of styles and types, from single dwelling, to duplexes, to condos. This is a community that balances suburban living with walkability. The community is divided into four areas, each with their own architectural style.
McKenzie Towne is a large neighbourhood with around 16,000 residents and is an ideal choice for families with small children. The community is an example of the new urbanist movement that seeks to re-create small town structure within city communities. With its pedestrian friendly design, classic small-town architecture, landmark community buildings and a thriving main street business centre, McKenzie Towne in southeast Calgary has been called a pioneer of new urbanism, according to the community association website.
At the heart of McKenzie Towne is a vibrant commercial district that is designed for walkability. A sense of community is stronger here than in other parts of the city as a result, with many small local businesses operating here. There is a large number of fantastic restaurants and bars to enjoy, as well as places to take care of life's necessities.
You won't be disappointed with the selection of high-quality amenities in McKenzie Towne. Whether you are flying solo, with your family or a group of friends, there is no shortage of things to do when you buy a McKenzie Towne home for sale. Here are a few of our favourite highlights in this community.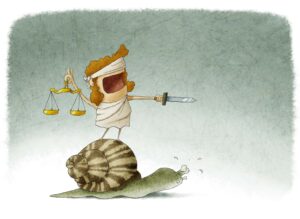 SKATE PARK, HOCKEY RINK AND RECREATION
The McKenzie Towne skate park is the only skate park in southeast Calgary and if you buy a McKenzie Towne home for sale, it's right here in your backyard. But that's not all. Not only is there a much-used skateboard park, there is also a basketball court – many actually – and of course, a hockey rink. This recreational hub along McKenzie Towne Gate and McKenzie Towne Link are a hit among youth and families in the area.
PRESTWICK FOUNTAIN PARK
In the heart of McKenzie Towne is Prestwick Fountain Park, where in the summer you'll find residents playing in the water fountain and in the winter skating along the ice. It's a fun place to relax and catch some sun with the family and remains a popular destination for those who buy McKenzie Towne real estate no matter what time of year.
MORE PARKS!
When you buy a McKenzie Towne home, you have direct access to one of the most popular parks in the area. The popular Butterfly Park built for – you guessed it – butterfly lovers. Adorned with stunning butterfly decorations and artwork, this park's shrubbery and flower designs allures people from all parts of the community.
Several more parks can be found throughout McKenzie Towne, each with its own name; Inukshuk Park, Pirate Ship Park, Trike Towne, Drawbridge Park, and Elgin Hill are just a few of the community's most popular parks but it doesn't stop there.
PONDS!
There is not one, but two ponds located in this community; Prestwick Pond and Inverness Pond. Thought you can't swim in them, these ponds are popular for cyclists, runners and walkers to enjoy in morning and night and make for a great photo background at sunset. Popular among walkers, there is also a variety of walking trails for residents throughout the community and offer a great backdrop to any morning or evening stroll.
MCKENZIE TOWNE HALL
McKenzie Towne Council also offers a ton of benefits to residents, and the facility called The McKenzie Towne Hall is often used for community events and can be rented out. This facility features community gymnasiums, multi-purpose rooms and banquet facilities.
MCKENZIE TOWNE SHOPPING
There is no shortage of shopping, entertainment and amenities nearby when buying a McKenzie Towne home for sale. The community is served by the McKenzie Towne shopping area as well as the bustling South Trail Crossing commercial district to the north. Residents can also access the shopping located along Macleod Trail via Stoney Trail, only a few minutes away. Shawnessy has everything you could possibly need and more.
If you're looking to buy a home in McKenzie Towne, our experienced and knowledgeable real estate professionals are excited to share every detail with you if you're ready to learn more about this fantastic southeast community. Talk to one of our Calgary real estate experts today to find out more about McKenzie Towne homes for sale!