Spruce Meadows and Surrounding Area
It's more than a multi-sports facility – it's a destination.
With no shortage of events and activities to partake in at Spruce Meadows, buying a home in south Calgary means you have easy access to a slate of year-round events.
Whether you a buy a home in Silverado, Shawnessy or Bridlewood in the Calgary's southwest, or peruse real estate in southeast Calgary, including Mahogany, McKenzie Lake or Cranston for example, you are just a short drive away to loads of family fun. The benefits of buying a home in south Calgary are endless and this popular venue is just one of them.
Spruce Meadows, located near 22X and Marquis of Lorne Trail, opened in 1975 after being built by the Southern family and was tabbed as a multi-purpose sports facility near Calgary. Now, the city has grown so much that it almost feels like it's another great southern community.
Here are three of our favourite things to see and do at the popular Spruce Meadows, which is just a short drive away when you buy a home in south Calgary.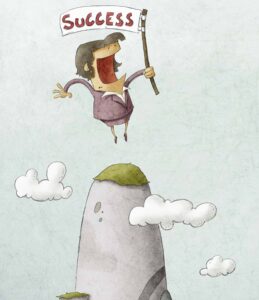 HORSES!
We would be amiss not to mention the main activity this popular venue is known for. According to Wikipedia, the facility contains an equestrian show jumping complex that spans across two kilometres. The first equestrian tournament happened in 1976 and the site has been hosting thousands of major events ever since. The venue hosts 500,000 visitors annually and has the stable capacity for up to 1,000 horses. Spruce Meadows is open for visitors year-round, and as an all-season facility, it also hosts conventions and trade shows as well as showjumping and dressage events. Spruce Meadows breeds, trains, and sells Hanoverian horses, and holds the popular annual "Name the Foal" contest, in which three foals are selected to be named by the public. There are six major outdoor tournaments and eight indoor tournaments at Spruce Meadows annually.
CHRISMAS! AND OTHER EVENTS
Christmas is a very special time at Spruce Meadows. Not only do people who buy a home in South Calgary venture to the site every winter for these special holiday events, but people come from all over the city and out of town, too. Running throughout the holiday Season, the Christmas Lights at Spruce Meadows is a very popular event where friends and families can enjoy a spectacular Christmas light show, with hot chocolate, bon fires, snacks and more. It runs every December and is a popular night time favourite. Also, popular, is the annual Christmas Market, dubbed, MARKT by Spruce Meadows. This year, 2020 marks the popular holiday tradition's 20th anniversary and features a new virtual way to enjoy the hundreds of locally curated items from the safe confines of the home due to the ongoing pandemic.
SPORTS!
Not only is the facility known for its equestrian events, but it is also the home venue of the Cavalry FC of the Canadian Premier League, a soccer team that is owned by Spruce Meadows Sports and Entertainment. With a 6,000-seat stadium, there is loads of room for sports and soccer fans to catch a game on the pitch. The 6,000-seat stadium, known as ATCO Field for sponsorship reasons during soccer use, is within the facility. The "Meadows on the Green" ring officially opened on May 4, 2019 and has been a popular spot since. Designed to allow for future growth, a 4,500-seat covered grandstand was built on the east side of the stadium, along with 1,500 seats in other areas.
Our experienced and knowledgeable real estate professionals are excited to share every detail with you if you're ready to learn more about our fantastic southeast and southwest Calgary homes for sale. Talk to one of our Calgary real estate experts today to find out more about South Calgary for Sale!