Midnapore restaurants
You don't have to travel far to get great food when you buy a home in Midnapore.
When looking for the perfect Midnapore real estate, it's hard not to notice many of the great food options available in and around this popular community. After Midnapore was established as a Calgary neighbourhood in 1977, loads of amenities started popping up for residents who choose to call the community home.
Residents of Midnapore find themselves just a short drive away from all the amazing food and entertainment options that Shawnessy has to offer as well as its own hidden gems and hotspots. Did we mention nearby community options such as Millrise and Sundance? There is so much to choose from.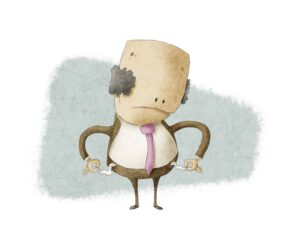 With Midnapore being conveniently situated with easy access to Macleod Trail, Deerfoot Trail and Stoney Trail, there is quick highway access to all parts of the city if you want to get out of the neighbourhood for some grub.
But you don't need to – and you may not want to – once you see all the options this popular area has to offer. It's nice to know that when you buy a home in Midnapore, you get instant access to a multitude of nearby amenities, including the Midnapore Mall, Shawnessy and Sundance, just to name a few.
In fact, the food options in this area is about as diverse as the Midnapore real estate; there are a lot of choices and something for everyone!
Here are some ideas to keep in mind for dining out when you live in Midnapore.
SIT DOWN AND ENJOY
Who doesn't love a good sit-down meal? Whether you're on a romantic date night or a night out with the family, there is no shortage of options to dine out at when you buy a Midnapore home for sale. In Midnapore alone, you can find popular restaurants to dine at including Mighty Mango, Raj Palace, Dixon's Public House, Golden Village and more. If you want to venture out a little more into nearby Shawnessy, you will find even more options including IHOP, Hudson's Pub and Eastside Mario's, just to name a few. Sundance also has a variety of options, including CattleBaron Steakhouse and Original Joe's. The fact of the matter is, you won't have to eat at the same place twice when you buy a Midnapore home. Unless you want to, of course.
PIZZA AND FAST FOOD OPTIONS
You can't buy a home in Midnapore and not have quick and convenient access to dozens and dozens of fast food eats. With fast food staples such as McDonald's, Wendy's Tim Horton's, Taco Time, Opa Souvlaki and Subway at your fingertips, you'll never go hungry. And when it comes to pizza, you won't be disappointed, especially not with Sammy's World's Great Pizza located nearby at Bannister Road, Vern's Pizza located in Millrise and Canadian Pizza Unlimited located in Sundance. You're also just a short trip away from franchise favourites such as Panago, Papa John's, Dominoes and Chicago Deep Dish, just to name a few. There are so many guilty pleasures to choose from, we have trouble listing them all.
COFFEESHOPS GALORE
We all love coffee and there is no shortage of options when you buy a home in Midnapore. Whether you're a Starbucks fan, a Second Cup client or a Tim Horton's customer, you always have something to choose from in Midnapore, Shawnessy and Sundance and there are many different locations to choose from. Whether you take it to go, hit a drive-through or sit with a friend inside, there are many options to choose from.
TASTY TAKEOUT
Whether you're ordering take-out on your way home or ordering in via food delivery, you'll find yourself in one of the city's hotspots when it comes to food options. When you choose to buy a home in Midnapore, you will have no shortage of food options to order from on your favourite food delivery service. UberEATS, Skip the Dishes and Door Dash all service this area and drivers are usually easy to find at any hour of the day. You'll find yourself with options further north on Macleod Trail and with access to the east and west of Midnapore as well. With hundreds of options at your fingertips, you'll never want to leave Midnapore to eat out!
Our experienced and knowledgeable real estate professionals are excited to share every detail with you if you're ready to learn more about this fantastic southeast Calgary community. Talk to one of our Calgary real estate experts today to find out more about Midnapore!