What to Eat in Cranston?
Some foodies might mistakenly feel that Calgary's downtown is the only place to get good grub, but they would be categorically wrong.
When buying a home in Cranston, for example, you have more food options at your fingertips than you probably realize. Not only are there great eats within the community, but there are many must-try food options in surrounding communities, too.
With Cranston being conveniently situated with Deerfoot Trail to its east and Stoney Trail to its north, there is quick highway access to all parts of the city if you want to get out of the neighbourhood.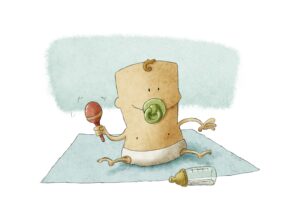 But you don't need to – and you may not want to – once you see all the options this popular area has to offer. It's nice to know that when you buy a home in Cranston, you get instant access to a multitude of nearby amenities, including South Trail Crossing on 130 Ave. SE, the newly built Seton, which is a booming commercial area that is home to many shopping and dining options as well as Mahogany, Auburn Bay, Shawnessy and more.
In fact, the food options in this area is about as diverse as the Cranston real estate; there are a lot of choices and something for everyone!
Here are some ideas to keep in mind for dining out when you live in Cranston.
SIT DOWN AND ENJOY
Everyone loves to go out for a nice family dinner or a romantic date night. When you buy a home in Cranston, you will have no shortage of breakfast, lunch and dinner options to choose from. Cranston itself has the popular Berwick Public House, which is a trendy bar and pub type of restaurant. And one bonus about buying a home in Cranston is you have access to the great restaurants southeast Calgary has to offer, including the very popular Starbelly in Seton and Tommyfield Gastro Pub. both just a short drive away in Auburn Bay. Also, nearby, Mahogany has such delights as The Canadian Brewhouse and local breakfast favourites the Bro'Kin Yolk and recently opened Diner Deluxe. We haven't even mentioned the dozens and dozens of staples in Shawnessy such as popular franchise, including IHOP and Eastside Marios, just to name a couple.
QUICK EATS – AND PIZZA, LOTS OF LOTS OF PIZZA
You can't buy a home in Cranston and not have quick and convenient access to dozens and dozens of fast food eats. There is no shortage of the usual suspects in this area and you don't have to go far to find a selection of great pizza joints such as Western Pizza Express, Canadian Pizza Unlimited, Papa Johns or Cranston's very own New York Pizzeria, to name a few. What would living in Cranston be without those fast food temptations of Subway, Opa Souvlaki, Wendy's or perhaps the healthier options of Chopped Leaf. With 130 Ave SE not too far and Shawnessy just a short drive away, you'll never have to eat the same thing twice. There are so many guilty pleasures to choose from, we have trouble listing them all.
COFFEE, COFFEE, COFFEE
When you just want to get out of the house for a bit, meet up with a friend or maybe walk along the neighbourhood and peruse other Cranston real estate, you will want to make sure to do it with coffee in hand. With great options just minutes within each other, you'll enjoy Good Earth Café or Starbucks in Cranston, Analog and Second Cup in Mahogany and so much more nearby. Of course, you've also got your Tim Hortons options, and there are a lot of them.
STAY IN AND ORDER
Maybe you don't want to go out for dinner, but you don't want to cook, either. Why not order in? When you choose to buy a home in Cranston, you will have no shortage of food options to order from on your favourite food delivery service. UberEATS, Skip the Dishes and Door Dash all service this areas and drivers are usually easy to find. With hundreds of options at your fingertips, you'll never want to leave Cranston!
Our experienced and knowledgeable real estate professionals are excited to share every detail with you if you're ready to learn more about this fantastic southeast Calgary community. Talk to one of our Calgary real estate experts today to find out more about Cranston Homes for Sale!