Auburn Bay winter activities
Your winter adventures await you.
We can't take credit for that slogan though; it was penned by the Auburn Bay Residents' Association about their plethora of winter activities in the popular south community.
Auburn Bay is located in southeast Calgary, nestled near McKenzie Towne and Mahogany. With access to Stoney Trail, Deerfoot Trail and 130 Ave., it's the perfect location to enjoy activities within the community and outside of it, too.
When you buy an Auburn Bay home for sale, you immediately have access to a multitude of year-round activities and events, but the winter is an extra special time in this neighbourhood.
From ice rinks to Christmas lights and both indoor and outdoor programs, there is no shortage of things to do in the winter when you buy a home in Auburn Bay.
Here is a snapshot of some of our favourite things to do in Auburn Bay each winter.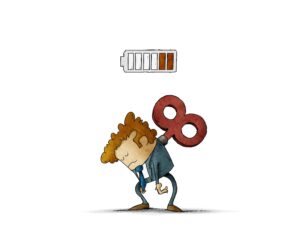 AUBURN HOUSE
Indoors and outdoors, there are plenty of fun activities awaiting Auburn Bay residents. In fact, there is something for everyone. Registration for the Winter season programs are open to residents and many of the classes are still available. From boot camps and fitness classes to youth dance and skating programs, there is always something going on in Auburn Bay courtesy of the Auburn Bay Residents' Association. If you catch the right time in November and December, you can also find Christmas Holiday Markets to take the whole family to. More information on these programs and events can be found at www.AuburnBayRA.ca.
AUBURN LAKE
Perhaps the most popular aspect of buying a home in Auburn Bay, is having access to the popular Auburn Lake. In the summer, it's a favourite among Auburn Bay residents who float, swim, relax and suntan. But it becomes a winter playground when the ice forms and you'll be able to find friends and families skating, playing hockey and enjoying some hot chocolate in and around the lake. Those who buy a home on the lakeshore of Auburn Lake have all of this and more right at their back doorstep. This lake is not only a great place to play some hockey with other residents, but there is a Zamboni that clears off the outer edges of the lake, making it smooth skating for those who want to lace up some skates and go for a leisurely adventure.
ICE FISHING
Did you know you that those who buy Auburn Bay real estate can actually ice fish on the lake in the winter? In the summer, there is regular fishing from the boat. And in the winter, you can go ice fishing. The 43-acre lake is stocked with Rainbow Trout and Grass Carp. It is stocked twice annually with Rainbow Trout. Once in the spring and once in the fall, depending on the temperature of the water. It's a fishers delight!
AUBURN BAY HOLIDAY LIGHTS
Like many friends and families from across the city enjoy doing, hopping in the car or going for a late-night walk can be a great time to peruse the community and check out the festive lights from your neighbours. But those who live in Auburn Bay are also treated to the annual Parade of Lights each holiday season. Many floats participate in the popular community event and local businesses/organizations serve delicious complimentary hot chocolate to spectators along the parade route. It's a great way to connect with your neighbours while enjoying time with friends and family each year.
Those are just a few of the great things to enjoy when you choose to live in Auburn Bay. There always seems to be something going on, whether it's a Christmas festival, a pick-up hockey game, spectacular holiday lights and even Christmas markets and parties. You could even grab the dogs and bring them to the Auburn Bay Dog Park for some fun in the snow, but one thing is for sure; you'll never be bored.
If you're looking to buy a home in Auburn Bay, our experienced and knowledgeable real estate professionals are excited to share every detail with you if you're ready to learn more about this fantastic southeast community. Talk to one of our Calgary real estate experts today to find out more about Auburn Bay homes for sale!