Fish Creek Park is more than Greenspace
There's no shortage of activities to enjoy when you buy a home near Fish Creek Park and it's probably one of the most exciting features of living in south Calgary.
Whether you buy a home in Shawnessy, McKenzie Lake, Walden, Legacy or Midnapore, you're never too far to enjoy all of the bountiful natural delights Fish Creek Park has to offer, right in your own backyard.
You'd be surprised how many people choose to buy a home in south Calgary just to be close to what is the second largest urban park in Canada and one of the most beautiful.
Everybody knows that Fish Creek Park has ample opportunities for those looking to cycle, walk, run or just lounge around and enjoy nature, but there is so much more the area has to offer.
Here are some of the activities you can enjoy when you are looking to buy Calgary real estate near Fish Creek Park. In fact, it's more than a park; it's a destination!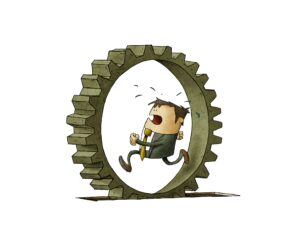 ANNIE'S CAFÉ/BOW VALLEY RANCHE RESTAURANT
No matter what you're doing in Fish Creek Park, you would be amiss not to visit these two great businesses located in Fish Creek Park. Annie's Café is a great spot to enjoy a coffee but that's not all they serve; try out their ice cream, baked goods, soups, sandwiches and more before or after your Fish Creek Park visit. This picturesque farmhouse was moved to its current spot in 1905 and once housed the ranch workers and their families. And as one of the more popular restaurants in Calgary, the Bow Valley Ranche Restaurant is a splendid historical landmark, located in the heart of Fish Creek Provincial Park. The fine-dining establishment offers exquisite ambiance suited to any occasion and is a favourite among those looking for a romantic dinner with great views.
SIKOME LAKE
Sikome Lake Calgary is a man-made lake (established in 1978) located within Fish Creek Provincial Park and is part of the Bow River basin. It also functions as swimming area, open during the summer as a public beach. Staffed by Alberta Provincial Parks staff, the lake is a popular place for families during the summer. During the season, the 7-foot deep lake is refreshed once every eight days through an on-location water treatment plant. So, grab your beach towels and the kids and head on down to 99-acre Sikome Lake this summer.
MOUNTAIN BIKE SKILLS PARK
Fish Creek Park is popular for those who buy a home in south Calgary and many bike the trails right from their doorstep to the park and back. Others pack their bikes into the cars and make the trip down south to check out the park from wherever they live. It's a popular spot for cyclists, and now, there is a mountain bike skills park for avid mountain bikers. The Fish Creek Mountain Bike Skills Park consists of an oval-shaped beginner track, an intermediate/advanced pump track with optional lines, transfers and more, and a skills Loop with easier outer loop and a more challenging inner loop with multiple rock gardens. If you love mountain biking, you'll want to check this out.
ENVIRONMENTAL LEARNING CENTRE
Located at the west end of the park, the Fish Creek Environmental Learning Centre is a nature school that hosts students in science education from Calgary and area schools. The facility is open to the public for a variety of presentation and events. This facility provides a great way to explore local history and learn about wildlife and features access to an amphitheater, park pathways and picnic tables with firepits.
BOW RIVER
With access to the Bow River, this area provides a great place to go rafting, canoeing or fishing, and with a boat launch available, you'll be hitting the water in no time. It's actually one of the biggest boat launches in Alberta. It's important to remember that drift boats, canoes, kayaks, or rafts powered by human efforts are welcome on the Bow River. The Federal Government prohibits any motorized watercraft such as motorboats or seadoos within Calgary city limits.
That's just a few of the activities and sights you can enjoy when you're at Fish Creek Park in the city's south and a glimpse at why this park is so beloved. If you're looking to buy a home in South Calgary, you'll never be too far from this provincial treasure.