Ever wanted to live in Auburn Bay, but needed more information on the schools, where they are and just general details? Here are some great schools in Auburn Bay and the Elite Group can help you find the perfect home near them!
Just interested in Auburn Bay Homes for Sale? Click here to get full listings!
Southeast Calgary Schools: Auburn Bay
Auburn Bay is a four-season lake community located in Calgary's southeast that captures the spirit of cottage country. Auburn Bay's paved pathways, off-leash dog parks and amenity-rich create a community that is perfect for growing families. For families looking for a neighbourhood that can grow with them, Auburn Bay has multiple public and Catholic school options located right within the community.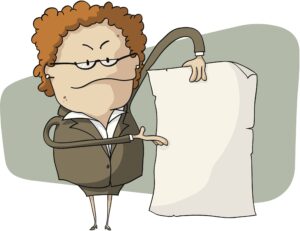 Auburn Bay School
For children just starting their learning journey in the public school system Auburn Bay School offers Kindergarten to Grade 4. At Auburn Bay School, each student from Grades 1 to 4 is assigned a home-room teacher that leads the overall education of the student. However, each day students learn with a variety of educators through a variety of classes and learning opportunities. These opportunities include access to flexible learning environments, Auburn Bay school was designed and built to provide students with learning environments that are purposeful, adaptive and responsive. Although students are assigned a homeroom within the school when the school day begins, students can utilize the flexible learning environments to fit them as unique learners. Typical examples of how students use these spaces include:
Moving throughout the school collaborating and learning
Accessing a wide range of technology and print resources in the Learning Commons
Engaging in learning through Bring Your Own Device (BYOD)
Deepening understanding and building social-emotional Learning through cross-grade collaboration
Developing 21st Century skills such as coding and robotics throughout the school
Students at Auburn Bay School can also participate in a variety of clubs throughout the year. The teachers of Auburn Bay School offer a range of clubs such as; choir, hand-chimes, leadership, running, coding and robotics, environmental design challenge and intramurals.
Kindergarten at Auburn Bay School is available to children whose parent or guardian's primary residence is located in Auburn Bay. Kindergarten programs at Calgary Board of Education public schools are half-day and offered either in the morning or afternoon, with hours varying from school to school. See some great Auburn Bay Homes for Sale.
Prince of Peace School
Prince of Peace School is the Calgary Catholic School District school for Auburn Bay. It serves students from Kindergarten through Grade 9. For students graduating from ninth grade, the defined boundary area, the high school for Prince of Peace, is All Saints High School. Prince of Peace opened in September 2016 and has capacity for 900 students. For students in grades, one to nine, the school day at Prince of Peace begins at 8:50 am and ends at 3:20 pm. For Prince of Peace elementary students, there is a break for recess and lunch. In contrast, junior high students are given a nutrition break after the second period and lunch after the fourth period.
Most students can work effectively in achieving their potential within the regular classroom; however, some require additional supports. For students attending Prince of Peace that have diverse learning needs, the school offers a diverse learning teacher who provides supports to assist in programming for students who require them. Diverse learning teachers work in collaboration with classroom teachers to help to identify and support students with diverse needs. In situations where students need additional academic intervention and/or therapy services, the school helps to facilitate. For students transferring from another school, the diverse learning teacher also works with teachers from other schools to support successful transition planning.
Along with the standard curriculum, students at Prince of Peace have a variety of clubs and options to choose from. Optional course selection for junior high students includes programs such as drama, art, French, music, computer science, leadership, esthetics, legal studies, photography, fashion, and design, brain science, movies and film and outdoor pursuits. Clubs available to students include:
Yarn Club Grade 3 – 9
Prayer Pals – Open to all students.
NFL Club – Open to all students.
Chess Club
Art Club – Grade 5 – 6
Prince of Peace Catholic school also has a wide range of sports teams for students to join. The Prince of Peace team name is the Spartans, a name that symbolizes strength, resiliency in overcoming any obstacle and defending the schools' values as "Protectors of Peace." Teams available to students include cross country running, volleyball, basketball, badminton, flag football and track and field.
For children in Kindergarten, Prince of Peace offers options of either morning or afternoon programming within a faith-based learning environment. Registration is ongoing throughout the school year. To be registered, children must turn five years on or before December 31 and parents may preregister your child after their first birthday. See some great Auburn Bay Homes for Sale.
Auburn Bay Catholic School
Construction for a new Calgary Catholic School is currently underway in Auburn Bay. The new Auburn Bay Catholic School with serve students from Kindergarten to Grade 6 and have a capacity for 600 students. The new school is scheduled to be open in Fall 2020 for the new school year.
Sheelagh Olson has been chosen as principal for the new Auburn Bay Catholic school. Sheelagh has been a part of the Calgary Catholic School District for over thirty years and is currently in her eleventh year as principal. During her career with Calgary Catholic School District, Sheelagh has had the opportunity to teach in elementary and junior high, as well as special education.
If you are looking to make a move to four-season lakeside living with your family, Auburn Bay is a great neighbourhood to consider adding to your list.
Need the help of an expert? An excellent real estate agent can help ensure that you're ticking all the boxes like access to the right schools that suit your child. Our team at the Elite Home Real Estate is always available to answer any questions you may have and help you navigate the entire process of finding the perfect neighbourhood and home for your family. Contact us today!
More Auburn Bay Real Estate Information can be found at: